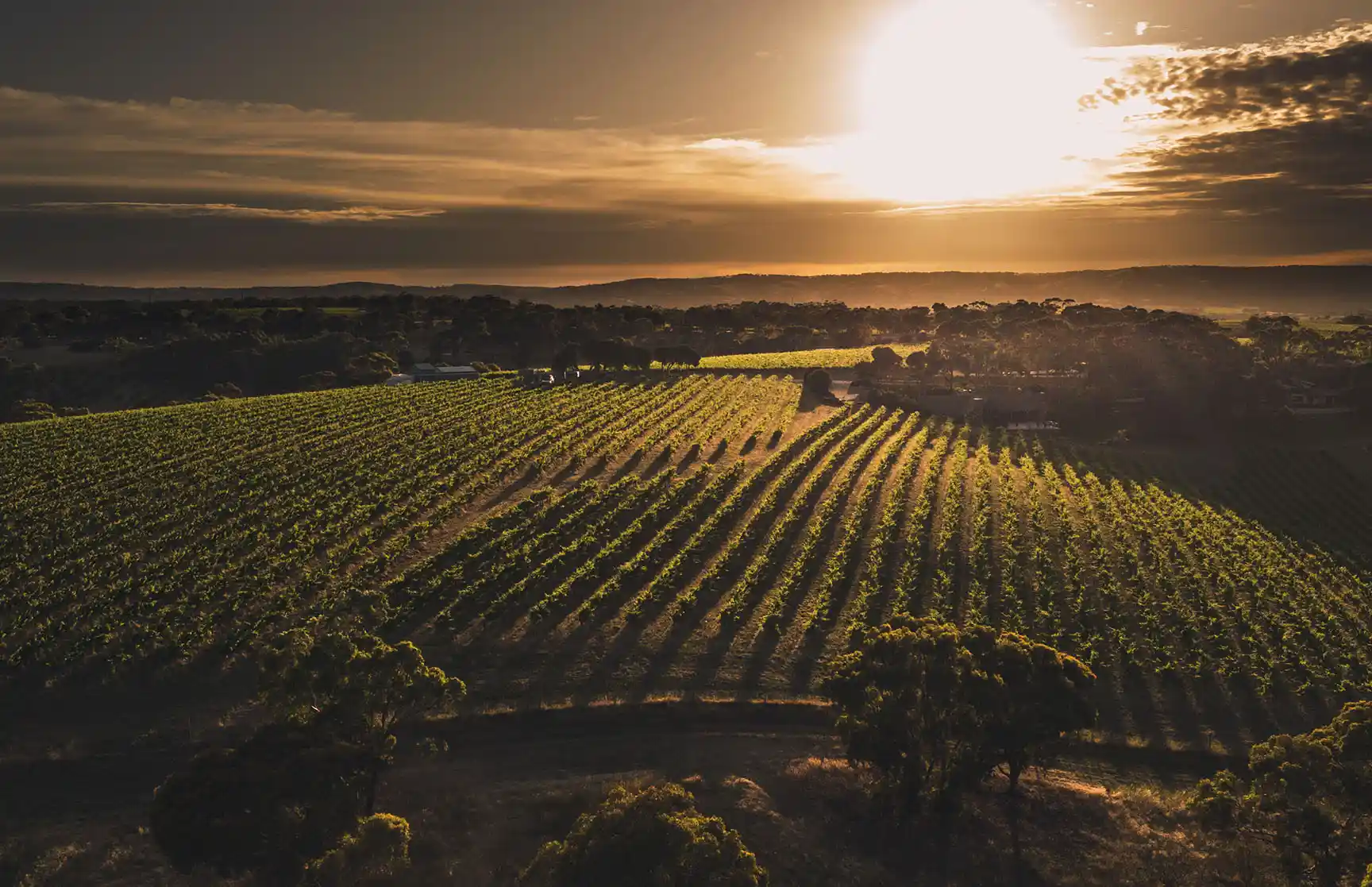 The picturesque Chapel Hill vineyards stretch across the historic Seaview sub-region of McLaren Vale. The area was first settled soon-after the colony of South Australia was proclaimed in 1836.
During the 1850s the landscape of the region transformed from wheat growing, grazing and mixed farming to orcharding and vineyards. A colonial wine industry began to gather steam in the 1860s with growing exports to England, India, New Zealand and other corners of the Empire.
The settlers, mostly of English origin, were less religious than the Lutherans of the Barossa Valley, but the church still played an important part in the daily lives of family.
Our 1865 Chapel was a local landmark where social gatherings including tennis competitions and cricket took place. For many years it was also the Seaview community's local school. The region's proximity to Adelaide was brought nearer by better roads and the increasing use of motor-transport.
Village life changed and by 1965 the Chapel was deconsecrated and abandoned.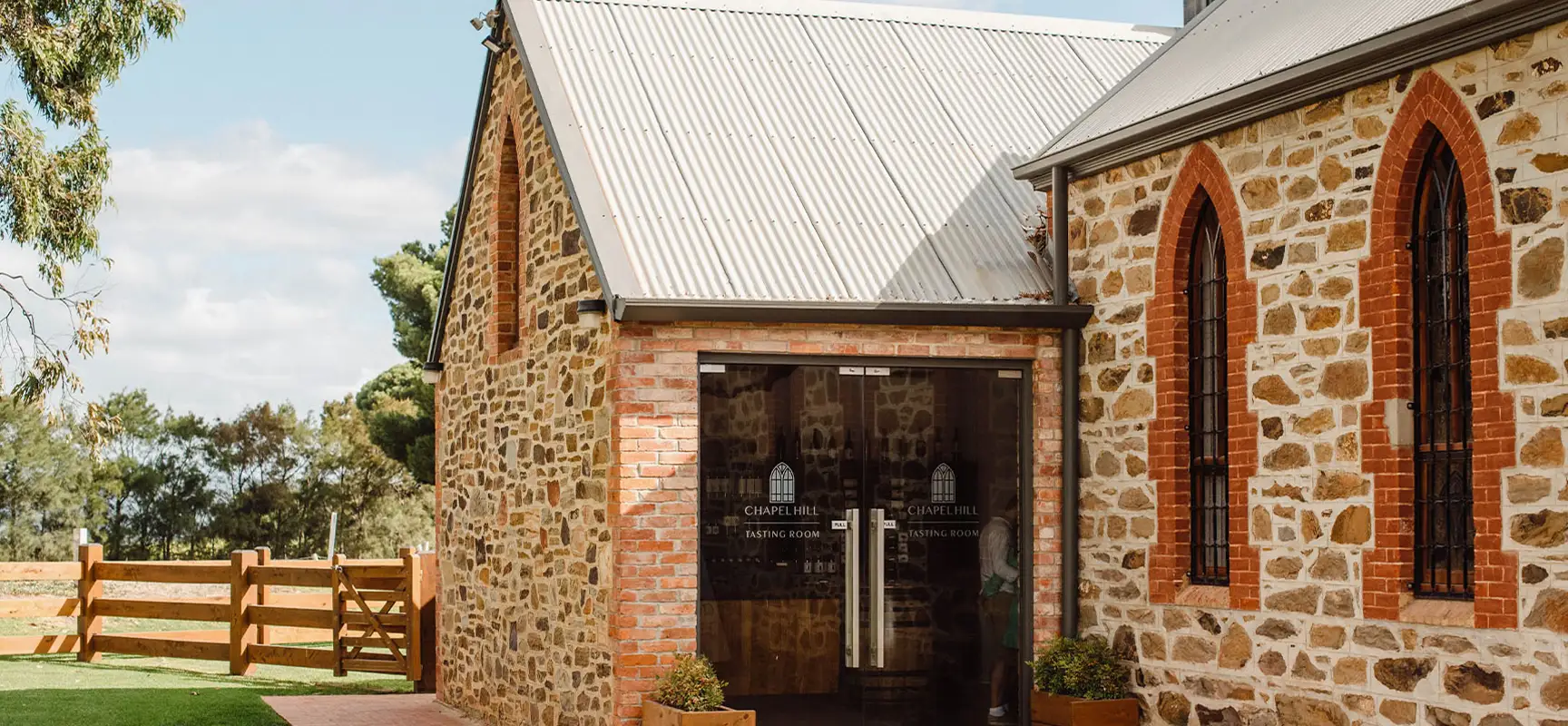 When Adelaide professor Tom Nelson stumbled on the derelict ironstone chapel and surrounding grazing paddocks in 1971, he first imagined using the land for his wife's horses, but he soon changed his plans, by planting a vineyard in 1972. The first wines were made in 1975. By 1985 Chapel Hill was exclusively owned by Adelaide's Gerard family who further invested in vineyards and winery development.
Importantly, the family employed winemaker Pam Dunsford, a wine industry legend, who paved the way for women working as winemakers in the Australian wine industry.
Under her stewardship Chapel Hill became a highly respected name and renowned for its easily accessible yet classic wine styles. In 2022, Pam Dunsford was the recipient of the prestigious Maurice O'Shea Award for her contribution to the Australian wine industry.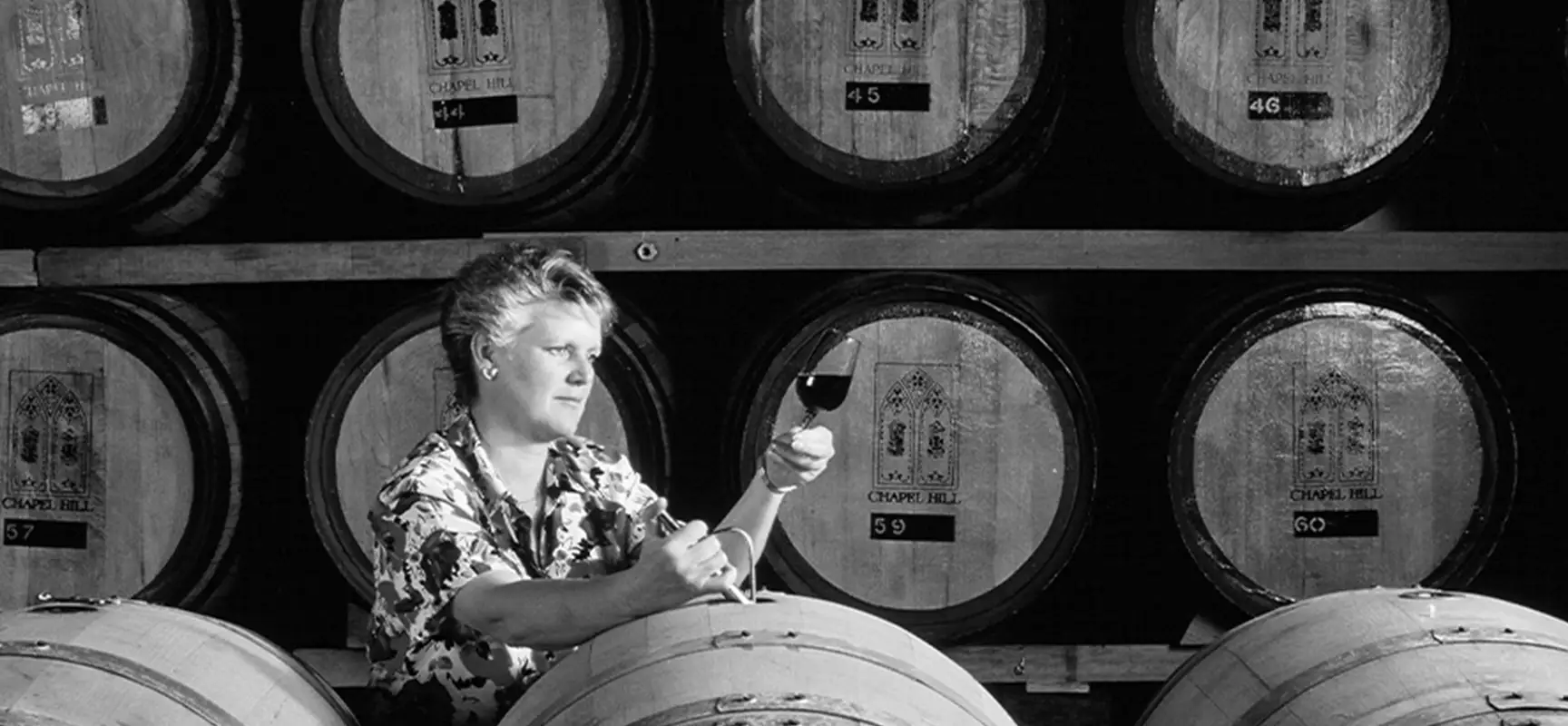 At Chapel Hill, winemaker Pam Dunsford became one of the most famous women working in wine in Australia. Aside from her skills and success as a winemaker, she was also a prominent wine show judge and mentor. She built Chapel Hill into one of the most recognisable boutique wine brands in Australia during the 1980s and 1990s.
New investment in the McLaren Vale region and new directions followed during the 2000s. Alternative grape varieties including fiano, vermentino and nero d'avola were planted by enlightened growers to meet new demand from consumers. Meanwhile, McLaren Vale's Scarce Earth project encouraged wineries including Chapel Hill to investigate the micro-geography of their vineyards including geology, soils, elevation, slope, aspect, rainfall, and distance from the coast.
New perspectives surrounding sustainability and the threat of climate change also changed outlooks and vineyard practices. A more sensitive approach to the environment and more efficient use of resources have led to more adaptability and creative practices at Chapel Hill.
'To make wines of purity and balance'
– Michael Fragos
After arriving at Chapel Hill as senior winemaker in 2004, Michael Fragos was appointed chief winemaker and general manager in 2013.
His intuitive flair, creative winemaking and collaborative spirit brought in a new era of stewardship.
With the support of senior winemaker Bryn Richards and viticulturalist Rachel Steer, Fragos' team has implemented a strong focus on sustainable practices and the development of expressive McLaren Vale and single vineyard styles.
Their aim 'to make wines of purity and balance' has been achieved through respect for the land, the vines, nature and people. National and regional wine show awards and medals also highlight Chapel Hill's leading reputation for authenticity and quality.
Their sustainable wine growing practices, which have evolved over half-a-century of nurture and precision winemaking, reflect our unique and special bond with the land. Although we specialise in classic shiraz wines, based on heritage vine stock, we are also known for making benchmark styles from cabernet sauvignon, grenache and chardonnay.
Pioneering viticulture, state-of-the-art technology, empathetic winemaking and regional expression are the essence of the Chapel Hill experience.
Our aim is to produce some of the best and most memorable wines from the McLaren Vale region. We believe we are doing this with imaginative winemaking, precision viticulture, sustainable practices, and a team-feeling of being part of a tradition that goes back almost 185 years.