At Chapel Hill we are proud to have a committed and enthusiastic team. Our people come from all walks of lives and experiences, but they all share a love for wine, food, travel and working purposefully together. Each of our team brings unique perspectives and skills. Some come from an applied academic background and others have learned their job working in the vineyards or the winery.
Our team shares a vison to produce the best wines possible from our vineyard sites and to work in sustainable ways that promote a healthy environment. Each of our people, from chief winemaker across to our casual workers in the vineyard, bring something authentic and expressive to the story of Chapel Hill. We believe that our wines reflect this vitality and generosity.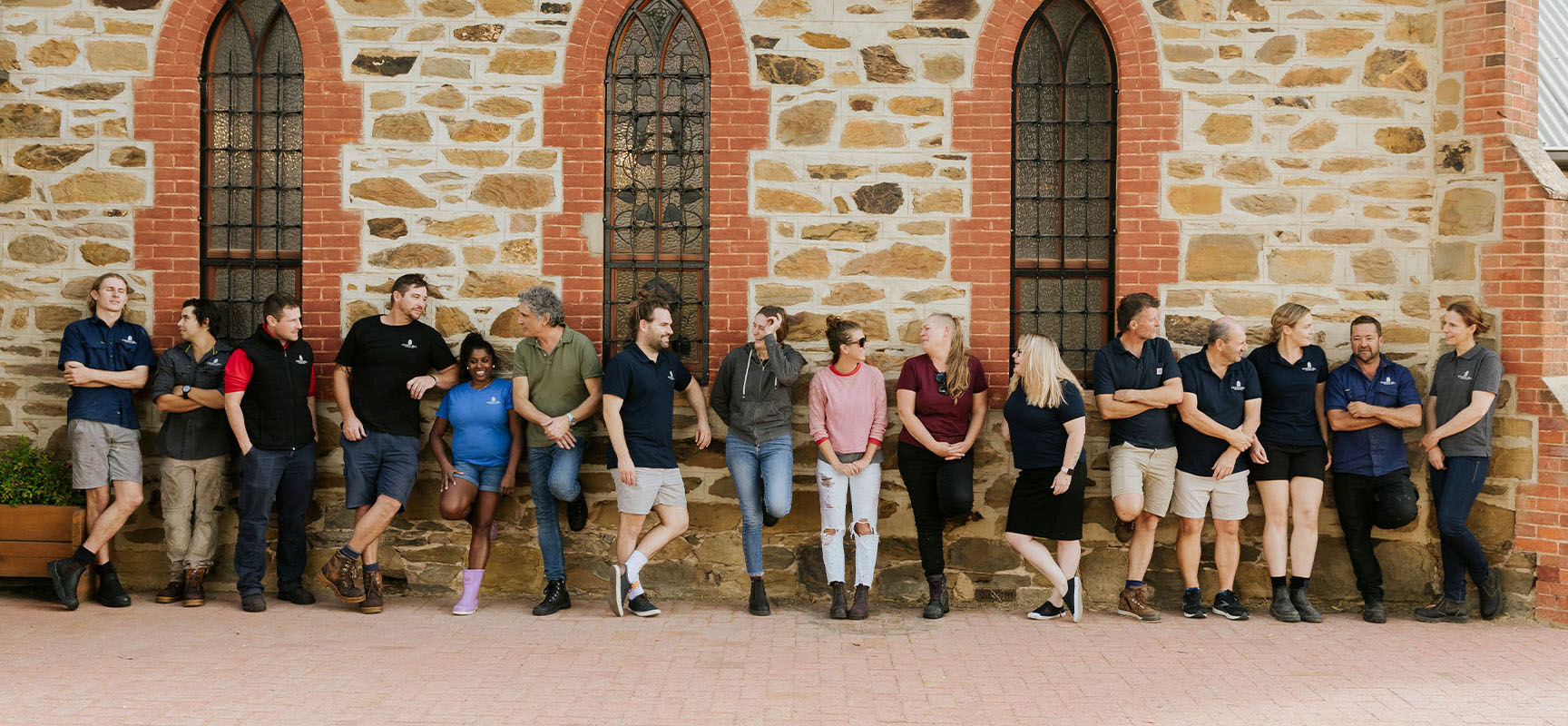 Michael Fragos —

Chief Winemaker & General Manager
Michael Fragos belongs to a family of McLaren Vale grape growers and began making wine with his father at an early age. After graduating in genetics and microbiology at the University of Adelaide he attended Roseworthy Agricultural College where he completed a graduate diploma in oenology (1990).
After working a stint in California he returned to McLaren Vale where he made his name at Southern Vales Winery, Tatachilla and then as chief winemaker at Banksia wines and then Tatachilla. During this time, he was twice crowned McLaren Vale's Bushing Monarch in 1997 and 1999, an award given to the winemaker of the 'best wine in show' at the McLaren Vale Wine Show.
After joining Chapel Hill in 2004 as a senior winemaker (working with the legendary Pam Dunsford) he was crowned again in 2010 making him the only winemaker to have won this prestigious award three times. Michael Fragos has won numerous awards during his distinguished winemaking career, and after being appointed chief winemaker and general manager in 2013, he has concentrated on stewardship, conservation, team-building and the development of a sustainable wine and hospitality business. Michael Fragos, epitomises the spirit of Chapel Hill where quality, authenticity, team-work and inclusiveness are priorities.
Bryn Richards —

Senior Winemaker
Senior winemaker Bryn Richards was born in New Zealand and raised in England, before completing a degree in Horticultural science (Viticulture and Oenology) at New Zealand's Lincoln University in 1995. Afterwards he travelled the world as a flying winemaker working in California, England, New Zealand, Portugal, Western Australia and South Australia. After stints at McLaren Vale's Tatachilla and McLaren Vale Vintners, he joined Chapel Hill in 2006 where he renewed a winemaking partnership with Michael Fragos.
Over the last two decades McLaren Vale specialist Bryn Richards has become an integral part of Chapel Hill's winemaking success. Highly skilled, intuitive and disciplined, he has helped shape the direction of Chapel Hill's sustainable winery practices and wine styles. Bryn Richard's work also starts in the vineyard.
He regularly walks through the vines with viticulturalist Rachel Steer to understand the challenges of the growing season and the type of fruit quality expected each year. These conversations also assist in vintage planning and winemaking schedules. Bryn Richard represents the essence of modern winemaking where sensitivity, collaboration, personal energy and technical skill have translated to many award-winning wines. 
Rachel Steer —

Senior Viticulturist
Rachel Steer is our dynamic senior viticulturalist and unofficial winemaker (because wine starts in the vineyard!). While studying for a degree in agricultural science (viticulture) at Adelaide University, she worked at Trig Point Viticulture where she developed an interest in sustainable growing. 
After graduating as dux of her course in 1998, she worked as an assistant vineyard manager and viticulturalist for Chapel Hill, Orlando and Coriole (where she was also involved in olive oil production and alternative grape varieties) before coming back in 2007 to work again at Chapel Hill. As senior viticulturalist and a pioneering advocate for sustainable wine growing, she has been responsible for transitioning our vineyards into the modern era.
Soil, vine health and fruit quality are priorities. This is being achieved through the encouragement of biodiversity, regenerative agriculture, organic-growing principles and accredited sustainable winegrowing practices. Her involvement with Sustainable Wine Growing Australia and the McLaren Vale Viticulture Reference Group have also brought new perspectives and ideas to our cause in fine wine. Rachel Steer is also a leading advocate for women working in wine.
Damian Robin —

Operations Manager
Damian Robin is the well-loved operations manager at Chapel Hill. With over 31 years of experience working in the Barossa Valley and McLaren Vale, he knows all the inner workings and challenges of running an efficient, sustainable and demanding wine cellar. Damian started out at Chapel Hill working in our vineyards and then through every aspect of our operations. His practical knowledge, skills and problem solving are unsurpassed. Damian represents the very best of Australian resourcefulness and collaborative spirit. 
Bruce Gordon —

Tasting Room Manager
Bruce Gordon joined us a a tasting room manager after many years working as a fine wine merchant and expert at Dan Murphy's in Adelaide. After completing a degree in economics at Queen's University Ontario in Canada, he travelled to all parts of the world working in restaurants, bars, bottle shops and cellar doors across Northern America, Europe, Asia and Australia before his interest in wine brought him to Adelaide where he established a wine bar for seven years.
More recently he has become a Wine and Spirits Education Trust (WSET) educator where he teaches young professionals the art, science and enjoyment of wine. Bruce Gordon is a warm and engaging storyteller. Visitors to Chapel Hill can enjoy his exceptional knowledge and expertise while tasting through our sustainably grown wines.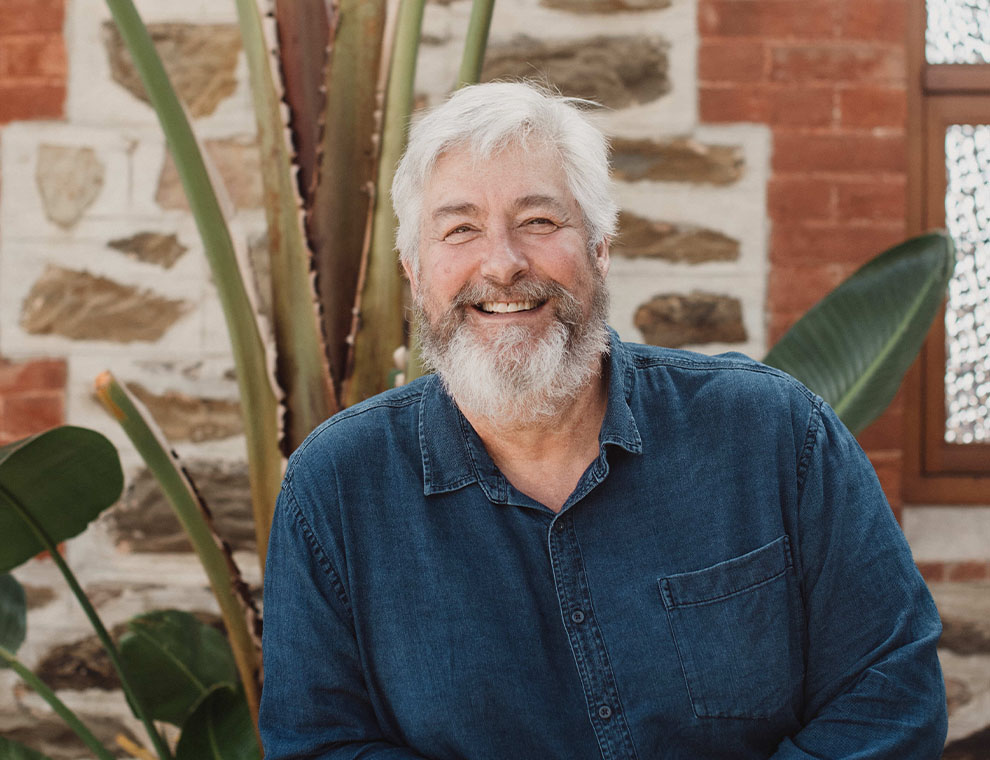 Marianne Fragos —

Events Manager
Marianne Fragos, a graduate of events management at Flinders University, looks after the events and hospitality part of the Chapel Hill experience. With a degree in nursing from the University of South Australia and 20 years working in the demanding forum of operating theatres, she brings a sense of perspective, warmth and fun to the planning and hosting of weddings and other events.
She has successfully organised many memorable occasions at Chapel Hill for over five years. Marianne Fragos is also a valuable supporter of Chapel Hill's commitment to ESG (Environment, Social and Governance) and has implemented many initiatives to reach that goal.