Perched on the side of the Onkaparinga Gorge with views to the sea, the beautiful Chapel Hill vineyard boasts elevation, ancient rocks, contoured plantings and moderating sea breezes.
The undulating landscape results in a series of small blocks with unique combinations of geology, soil, aspect and climate.
At the winery, we view ourselves as custodians of this very special place and continually strive to make improvements to grape growing practices.
Chapel Hill was one of the first wineries in the McLaren Vale region to embrace the Sustainable Winegrowing Australia program and obtain a certification for sustainable vineyard practices with Sustainable Winegrowing Australia.
Natural balance in the vineyard
The vineyard is irrigated with reclaimed water from the Willunga Basin Water Company ensuring there are no negative impacts on the underground water table. As the winery does not have access to mains water, rainwater is collected and utilised in the winery. The winery wastewater is then captured and treated via a wetlands system for vineyard irrigation.
All marc and bunch stems from the winery are composted on site then spread back on to the vineyard, negating the need for synthetic fertilisers. The winery spray program has been revised to minimise the impact on beneficial insects, helping to maintain a natural balance in the vineyard and prevent pest and disease outbreaks. Double-row equipment is used where possible to reduce compaction of the precious soils.
Hoeing, spot spraying and brush-cutting have replaced blanket under-vine weed spraying. Volunteer cover crops have been encouraged in both the mid-row and under-vine area to smother out problem weeds. These grasses are left to die off naturally over summer, providing valuable cover for the soil and hence decreasing evaporation, increasing organic carbon levels and reducing erosion.
Overall soil health is continually improving as a result. These grasses are also great for biodiversity as they provide a favourable environment for the beneficial insects which help to control other pests and diseases that can damage the vines and fruit.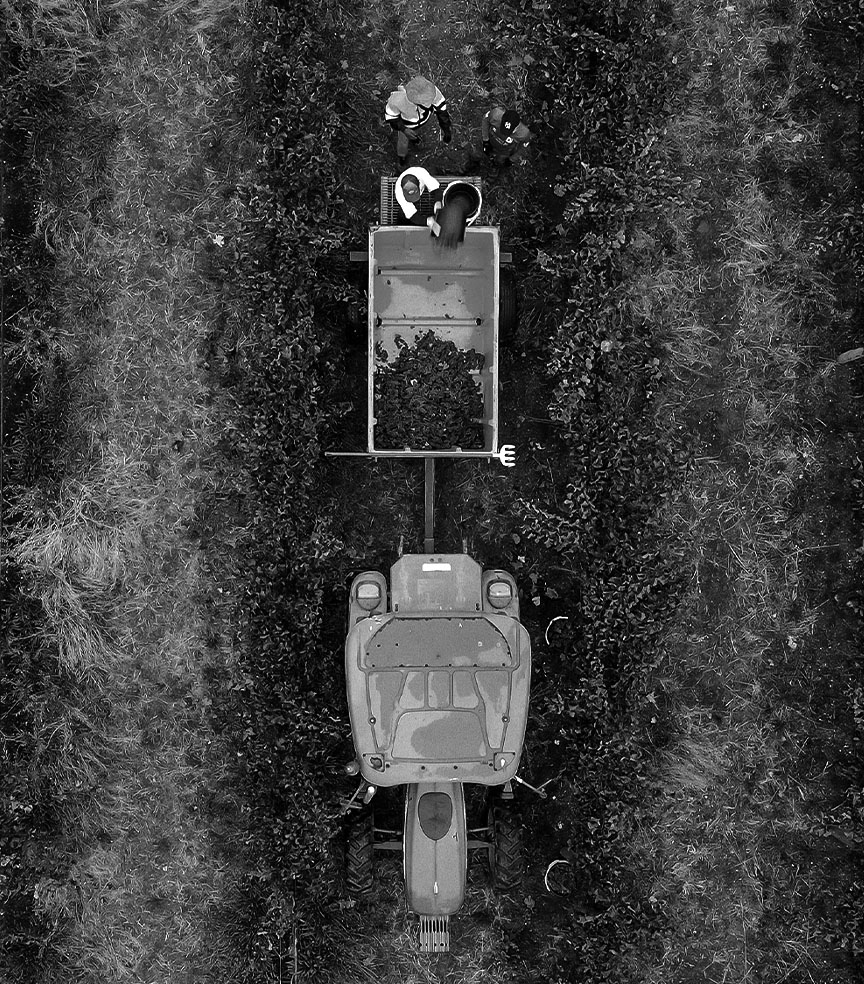 To complement the grapes grown at the winery, Chapel Hill also sources grapes from a range of 'like-minded' grower vineyards.  The growers are highly valued and are an integral part of the Chapel Hill family.  The focus when selecting growers is on small, unique blocks that provide provenance and a sense of place.  A close relationship is maintained throughout the year and consists of regular communication, vineyard visits, winery tastings and events.  Growers are encouraged to visit Chapel Hill during vintage and taste their wines during the ferment process. Comprehensive post vintage tastings provide valuable feedback on the quality and end use of their fruit.  Selecting grapes from various vineyards provides options in wine style, harvest timing and varietal complexity.
Growers who have fruit selected for the Chapel Hill flagship wine, The Vicar, are recognised on the label for their dedication to quality and excellence.