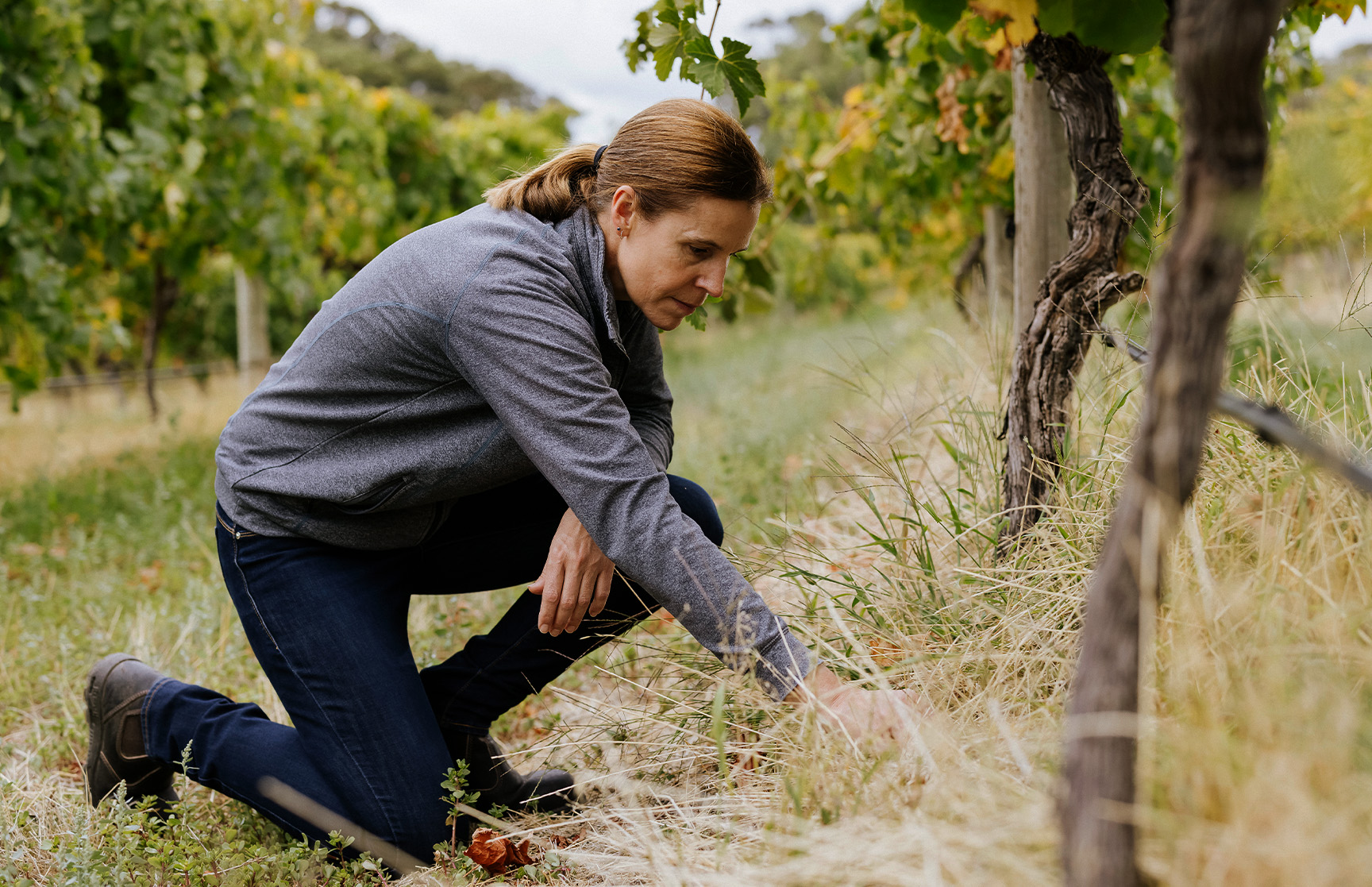 Chapel Hill, a member of Sustainable Winegrowing Australia, is a leading practitioner of sustainable practices in McLaren Vale. Although our team has prioritised the health of our soils and vineyards for decades, the environment, sustainability and governance (ESG) will increasingly and appropriately shape the future of wine in McLaren Vale and beyond. With our vineyards located near Onkaparinga National Park we have always sensitively respected the land and the natural habitat of our native flora and fauna.
New technologies, knowledge and outlooks have allowed us to adapt, improve and invest in new ways of reaching our goal of becoming a leading model of sustainability in the wine industry. Sustainable Winegrowing Australia is an industry-wide initiative that is helping us to measure our progresses and successes while helping us to establish the very best standards of practices in our vineyards, winery, cellar door and event centre.
Our team has adopted many values and techniques to establish a strong ethos of sustainability, resilience and inclusiveness. These include regenerative agriculture, organic viticulture, improving soil health, carbon sequestration, lowering greenhouse gas emissions, employing solar energy, recycling and reducing waste. We are extremely motivated and excited by the opportunities and experience that sustainability and circularity bring to fine wine.
Natural energy in the vineyards
On any given day visitors to Chapel Hill can witness a natural energy in our vineyard eco-system and enjoy the atmosphere of being in a pristine environment. We accept that kangaroos will graze through our vines and we promote micro-fauna and biodiversity.
Sustainable viticulture is all about creating a natural balance in the vineyard where vines can grow healthily and produce exquisite fruit. This is achieved through healthy soils, cultivation, cover cropping, composting (using grape marc) and mulching while controlling vine vigour through traditional canopy management techniques. We also keep our footprint in the vineyard to a minimum by reducing the amount of times we take machinery through the vines.
This also has the benefit of reducing our use of diesel fuel. Chapel Hill is also economical with our water use. In the vineyard we use reclaimed water for irrigation and in the winery, we solely utiilise rainwater or bore water (for wash downs). Solar panels for vineyard irrigation pumps and winery power have also led to reduced reliance on the State's electric grid. Ultimately our goal is to achieve full circularity where recycling, waste reduction and better use of assets can lead to zero emissions and a fully sustainable future.
We believe that healthy soils, biodiversity and responsible use of scarce resources can lead to a better quality wine while bringing an authentic sense of place. At Chapel Hill our overarching philosophy is to make sustainable fine wines that are delicious to drink.